For more information about BrewON email brewon@ohga.ca
To partner with an OHGA hop grower and be part of the BrewON campaign, contact any of the fine hop growers listed on the OHGA member directory or contact brewon@ohga.ca.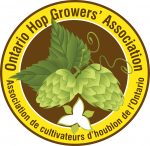 BrewON is an initiative of the Ontario Hop Growers' Association
The OHGA is a not-for-profit association of hop growers, families and enthusiasts who are interested in supporting the growth of the hop industry in Ontario.
The mission of the OHGA is  support the development of the hop industry in this province by:
Acting as a central voice for hop growers in Ontario;
Be an advocacy group for commercial growers in the province to to both brewing and government interests;
Promote hop-growing fundamentals through education, research and development;
Support the promotion and marketing of high-quality Ontario-grown hops
The BrewON logo is a registered trademark of the Ontario Hop Growers' Association.